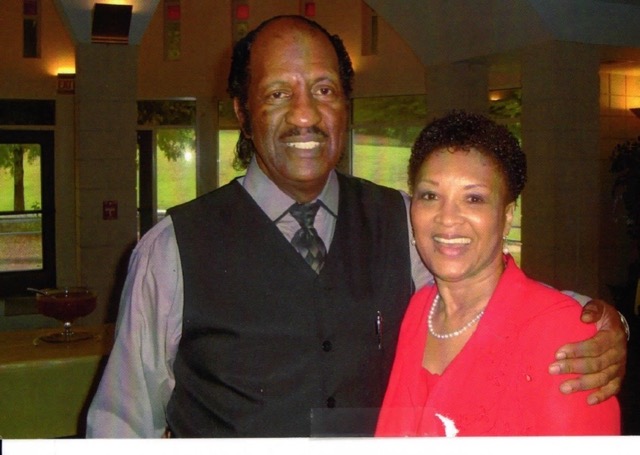 Author Johnny L. Taylor was born August 13, 1944 near Little Rock, Arkansas. A decorated veteran of the United States Army, Taylor has used the desire, vision and passion he developed from his upbringing in the rural American South to become one of Little Rock's most successful and respected entrepreneurs. In his second book, Growing Up in the South: Lessons Learned, Taylor shares with readers some of his formative experiences, from his days as a boy in a small Arkansas community, to his years of military service as a young man—including a tour of duty in Vietnam where he was wounded and for which he was subsequently awarded the Purple Heart—and finally to the years he spent laying the groundwork for becoming a community leader. A staunch and disciplined entrepreneur, self-taught craftsman and artisan, as well as an inspiration to many, Johnny Taylor professes a simplistic, common sense view of life that he has developed into a formula for success which he hopes to impart to readers in this easygoing narrative, which is part autobiographical, part social commentary, and part instructional treatise. Johnny Taylor is a successful real estate developer in Arkansas. He lives in Little Rock with his wife Alice Taylor.
Author Alice F. Taylor
Meet the beautiful and illustrious author, writer, and poet Alice F. Taylor, a woman who calls the small close-knit community of Hickory Plains, Arkansas her hometown, but Maumelle, Arkansas is where she now resides. Taylor attended Biscoe High School during the challenging years of segregation.
Taylor is the co-founder of the Zero to Ten Publishing Company along with her husband Johnny L. Taylor, author. Together the couple has been able to publish a number of their own pieces of work, though they consider their biggest accomplishments being the parents of two beautiful daughters, Dr. Amber R. Smith and Zina Taylor.
Taylor received her degree from the St. Vincent School of Nursing after majoring in pre-nursing at the historically black college, Philander Smith College in1969. Shortly after her accomplishments, Taylor became the first African American female Nurse to join the Arkansas Guard and later became the FIRST to serve in the Oklahoma City National Guard. She went on to serve in the United States Army Nurse Corp for 28 years, where she retired as a Lieutenant Colonel.
Although Taylor's resume speaks for itself, she also accomplished the title of Sales Director with Mary Kay Cosmetics, illustrating her gift of connecting with people while inspiring them to accomplish their own dreams.
In her free time, she enjoys doing recreational activities such as cooking, fishing, reading, writing, listening to music, mentoring the youth at her home church; Mosaic Central Church of Arkansas, and gardening. And, one thing most people do not know about Taylor is that she used to enjoy singing in her local choir as a young child.
Alice F. Taylor is a woman with many hats and it is safe to say she wears each one extremely well.
Johnny and Alice founded Zero To Ten Publishing Company in 2004. Since then, they've offered readings and signings across the country include Words Worth Books & Company (Little Rock, AR), Arkansas Business and Technology Expo, Mellow Grounds Coffee Lounge (Chicago, IL), A-PLUS Southern Region 21st Annual Conference (Little Rock, AR), Veterans Homecoming Celebration (Branson, MO), National Dunbar Alumni Association, Inc.19th Reunion of Classes (Little Rock, AR), African American Images (Chicago IL), T Charleston Books and Gifts (Branson, MO), Adult Leisure Center (Little Rock, AR), Naval Air Station (Fort Worth , TX), Tinker Air Force Base (Oklahoma City, OK), the Veteran Administration Medical Center (Little Rock, AR), Barksdale Air Force Base (Bossier City, LA), and many other locations.